Express LUCK Group Joined HKTDC's "Business Mission to Latin America"
Express LUCK Group (Express LUCK) keeps on exploring different opportunities to broaden the customer network as well as striving to offer quality products and services at competitive price.  To sustain the global vision, Express LUCK always puts high attention on market trend, explore new channels and market opportunities globally.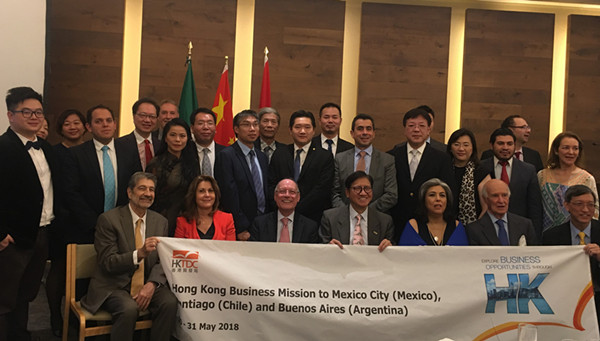 The Mexico Government Officials welcome the delegates at Mexico City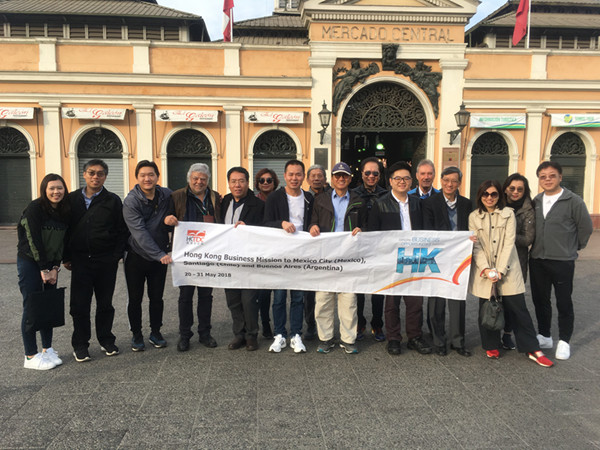 The delegates joined the city familiarization in Santiago
Recently Mr. Sherman CHAN, Director of Business Development and Mr. Jackie Tien, Director of Sales & Marketing (Commercial Display) of Express LUCK have joined the "Business Mission to Mexico City (Mexico), Santiago (Chile) and Buenos Aires (Argentina)" which is being organized by the Hong Kong Trade Development Council to study Latin America.
The business tour is very fruitful on providing market information and government networking for each country, most importantly is the business matching and companies visit.  The delegates can investigate the market at micro and macro level ranging from the economic condition, government rules and regulations, the local practice and consumer behavior through stores visit.  One of the most rewarding parts is the "one-to-one business matching".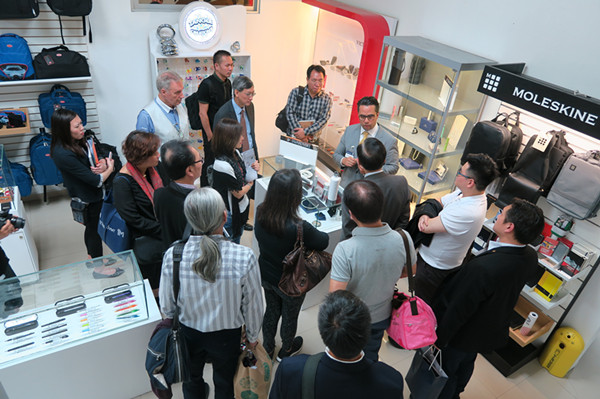 Specialty Store visit in Mexico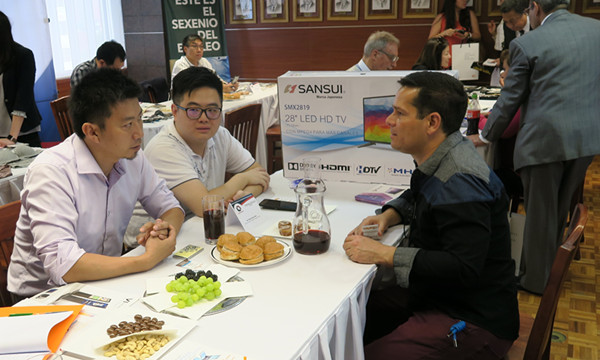 Business matching at Mexico
Mr. Sherman CHAN, Director of Business Development of Express LUCK (middle) and Chief Operation Officer in Mexico of Express LUCK (left) to meet a local retailer (right) to promote the own brand "SANSUI".
"The business matching section is really helpful on exploring potential and quality customers. This bridging service can save us a lot of time and effort to find the right business partners. Though we've already penetrated these countries years ago, this tour inspires us to evaluate these countries at multi-angles which also alert ourselves to well equip for the coming expansion in LATAM market," says Sherman.
Currently, these countries only share few percent of the company sales, with the rapid economic growth in Latin America, Express LUCK expects these countries will become more important in the near future. That's why the company has strategically set-up two more production facilities in Mexico and Colombia to serve LATAM to provide effective just-in-time production and service support.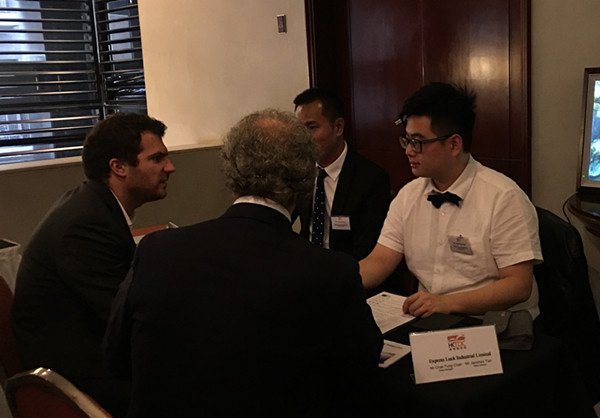 Mr. Sherman CHAN, Director of Business Development (right) and Mr. Jackie TIEN, Director of Sales & Marketing – Commercial Display (middle) meeting with 2 local distributors.
Notes to Editor:
Express LUCK Group is an OEM, ODM, OBM expert in the design and manufacture of Smart Digital products. It is in the top 10 television manufacturing exporters in China, having introduced the commercial display division this year. Its main business focuses on smart cloud televisions, LCD TVs, digital signage, interactive whiteboard and art frame products.  To effectively support the rapid global expansion, Express LUCK has strategically set-up 5 additional sales and production facilities on 4 continents to provide just-in-time production and sales support, in USA, Colombia, Mexico, Egypt and Hungary.  With its fully integrated and committed to R&D, design, manufacturing and sales; products are now exporting to over 60 countries across Europe, the Middle East, Africa, North American Free Trade Agreement (NAFTA), South and Central America, Asia and other major markets.